HUMANITIES RESEARCH INSTITUTE
The Humanities Research Institute will create a distinctive environment to propagate innovation in research questions and methodologies. Its open approach will facilitate the development of new ideas, methods and tools, and the development of new relationships beyond Humanities' traditional boundaries.
Building on Exeter's rising profile in Digital Humanities it will position the University at the cutting edge of Humanities and as a sector leader in what can be achieved at the creative interface of culture, data science and digital technology.
Research practice in Humanities is changing rapidly and Exeter is at the forefront of this change. We are increasing our work within communities, both locally and internationally, providing tangible impacts that are cultural, social, economic and politically important in modern society.
These collaborations bring new and exciting opportunities to utilise technology and skills in unique contexts to deliver impact, provide in depth results and apply our research to everyday practice. Students will be able to experience the future directions of Humanities research and teaching, as those emerge and are developed.
Building upon a long heritage of exceptional humanities based research and teaching at Exeter, the Humanities Research Institute will work to address international challenges from utilising new models of community archaeology to creating wellbeing opportunities in mental healthcare through to understanding the contexts to which women report and are supported following sexual violence.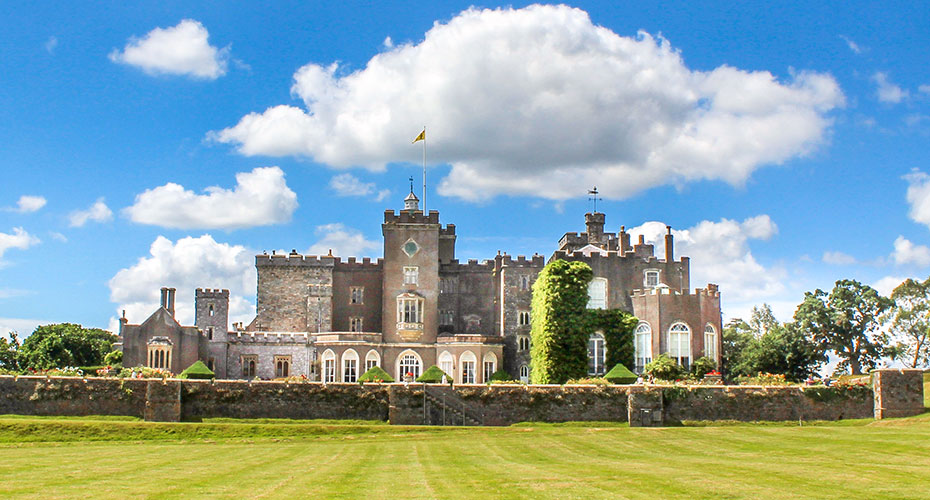 EXETER IMPACT
Researchers from the History department and our Digital Humanities team are using the latest digital technology to recreate the Courtenay medieval family tree, revealing the fascinating life stories of their ancestors and their role in shaping national and local history.
Powderham Castle is the ancient seat of the Courtenay family. Their history is recorded back to the ninth century and they have lived in Devon since arriving with Eleanor of Aquitaine in the 1150s.The work of Professors James Clark and Henry French will help the Earl and Countess share 1,000 years of history with the public at Powderham, which is a very popular destination for visitors to the South West.
This partnership has so far led to the digitisation of a medieval family tree and cartulary. The documents are preserved in a 600-year-old book richly painted with the branches of the bright green tree running across each page and the coats of arms of each generation picked out in gold leaf. The digitisation will enable the original medieval "tree" to be put together for the first time.
Documents have shed new light on the friendship between Richard Courtenay – who was born at Powderham – and King Henry V, the hero of Agincourt. Richard was Henry's boyhood companion, loyal friend and perhaps the greatest influence on his outlook when he took the throne. Richard was buried alongside Henry in Westminster Abbey and the researchers believe there is more to be discovered about the friendship.